Wet rooms based in Epsom, Surrey
Wet rooms offered throughout Sutton, Carshalton, Guildford & the surrounding areas.
Wet rooms are a great solution if you or a loved one is faced with limited mobility and are in need of a space with easy access. Based in Epsom, we offer our wet room design and installation service throughout the surrounding area including Sutton, Carshalton and Guildford.
Our wet room design & installation service
We offer an all-inclusive wet room installation service. From providing you with a free survey and CAD design drawing through to completion of the wet room, we'll guide you through the process, making a new wet room a painless and straightforward process. We take pride in offering a quality service at a reasonable price.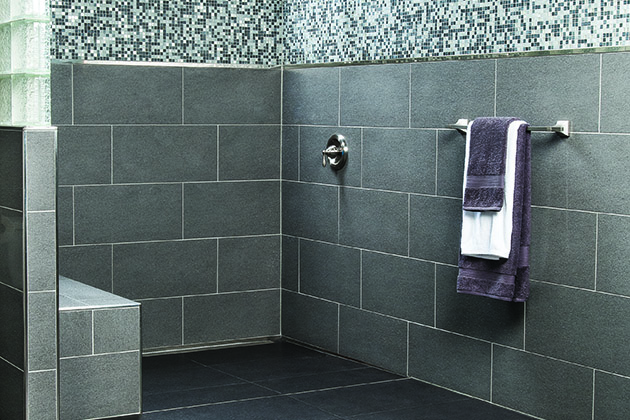 Why choose The Boiler Guys?
When using The Boiler Guys, you are getting an excellent service from a team that are passionate in the work we do. We take pride in maintaining a high standard of workmanship across all of our wet room installations. We are always striving to go above and beyond for our customers, always keeping their best interest at heart.
Furthermore, all our trades are fully qualified and highly skilled and experienced in their respective fields.
Contact us today for a quality wet room installation
If you're interested in having a new wet room installed, then please do not hesitate to get in touch with us today! Whether you'd like to ask us for our professional opinion or are interested in arranging a free survey and design, we'll be more than happy to help. To get in touch, either give us a call today on 07975 853301 or send us a message using our contact form. Thank you and we look forward to hearing from you!
*The images on this page are provided courtesy of Schlüter, imagery copyright © Schlüter-Systems Ltd